---
26.08.2018 - 29.08.2018 – Prague, Czech Republic
3rd International Plant and Algal Phenomics Meeting 2018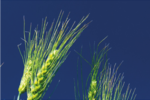 Invitation to 3rd International Plant and Algal
Phenomics (IPAP) Meeting 2018
We are very proud to invite you to the 3rd Integrated Plant and Algal Phenomics Meeting (IPAP), to be held this year in the beautiful historic city of Prague between August 26th and 29th 2018. 
The conference will focus on the rapidly expanding field of high throughput plant and algal phenotyping, and will feature an excellent program with speakers presenting data from laboratory and field studies derived using a variety of phenotyping platforms and techniques. 
A key feature of the conference will center on the challenges of integrating data from imaging sensors and environmental sensors to predict the responses of plant and algae to changing environments, and how data collected under controlled conditions in the growth room and greenhouse may help to predict the growth patterns of plants in the field. Experimental protocols, image acquisition, environmental sensing and control, data analysis and trait elucidation will be considered in relation to the application of plant phenotyping to the acceleration of breeding programs for agronomically important crops, and the selection of algal strains for high yielding commercial cultures.
KEYNOTE SPEAKERS INCLUDE: 
Robert Furbank: Director, ARC Centre of Excellence for Translational Photosynthesis, Australian National University, Australia 
Anetta Kuczyńska: Institute of Plant Genetics, Polish Academy of Sciences, Poland 
Carl-Otto Ottosen: Department of Food Science - Plant, Food & Climate, Aarhus University, Denmark 
Peter Ralph: Executive Director of the Climate Change Cluster (C3) in the Faculty of Science, University of Sydney, Australia 
Mark Tester: King Abdullah University of Science and Technology, Saudi Arabia 
Rick van de Zedde: Wageningen University & Research (WUR), The Netherlands
TOPICS COVERED IN THE MEETING WILL INCLUDE:
Design of next generation plant phenotyping equipment.
Concept of algae high-throughput phenotyping.
Standardisation of protocols for comprehensive analysis of meta-data.
From controlled environment to the field: protocols and projections
Integration of genomic and phenomic data analysis.
Methods for analysis for in situ root imaging.
Monitoring the onset of abiotic and biotic stresses; progression and recovery. 
3D reconstruction of tissues, organs, plants and plant canopies. 
Conference delegates will be given the opportunity to visit the new plant phenotyping center near Brno, designed, built and operated by Photon Systems Instruments (PSI). This state of the art center is located in the beautiful Moravian countryside, and incorporates novel technologies for numerous aspects of lab and field phenotyping. The center will offer complete phenotyping services, as well as allow visiting scientists to conduct proof-of-concept experiments. The PSI facility also houses a research center for the study of algal physiology and biotechnology, with numerous large and small scale photobioreactors of various designs.
For more information, sponsoring opportunities and details of exhibitors, please contact Mr. Jiri Skrivanek at skrivanek@psi.cz
We look forward to welcoming you in Prague.
With kind regards, 
IPAP 2018, Organizing Committee
IPAP 2018 is sponsored by Photon Systems Instruments