Als RSS Feed abrufen
---
19.10.2023 13:00 17:00 Uhr – Universitätsclub Bonn, GER
PhenoRob Business and Stakeholder Networking Event
We cordially invite you to join our upcoming networking event on 19.10.2023, 1:00 PM - 5:00 PM, at Universitätsclub Bonn to exchange ideas with stakeholders from industry, politics, farmers and end-users on new methods in weed control. The event will be opened by the Head of the Digitalization Uni at the Federal Ministry of Food and Agriculture, Dr. Steffen Beerbaum. Participation is free of charge for you.
mehr
23.10.2023 - 27.10.2023 – Ben guerir, Morocco
The African Plant Breeders Association Conference 3rd Edition
The African Plant Breeders Association (APBA) Conference was initiated in 2019 to disseminate the latest knowledge and achievements in the field of agriculture, to enhance research and development (R&D) for sustainable agriculture production systems in Africa.
mehr
06.11.2023 - 08.11.2023 – Pisa, IT
Metrology for Agriculture and Forestry 2023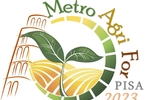 Since the first edition, MetroAgriFor intends to create an active and stimulating forum where academics, researchers and industry experts in the field of measurement and data processing techniques for Agriculture, Forestry and Food can meet and share new advances and research results.
mehr